← Back to Product Listing
The Astronaut / Cosmonaut Seal Stamp - Space Faux Postage Seal Rubber Stamp - Sci- Fi Pen Pal Stationary - Astronomy Stamp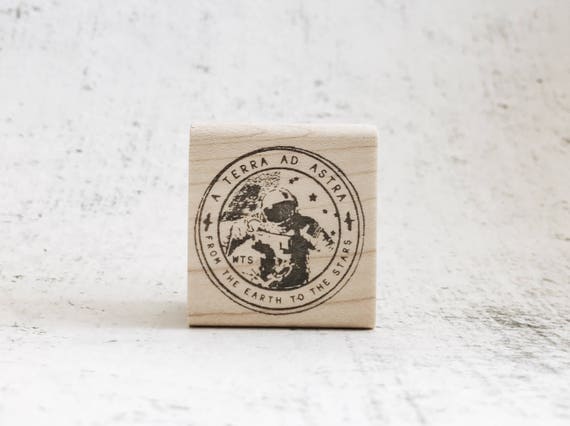 ----
We haven't seen much space stationary or rubber stamps, out there, that we really reallyyyy like. So we tried our hands at it! (Also because astronauts & cosmonauts are cool...
... as long as their suits are working)
---
|| Created from hand-drawn illustration ||
|| Wood mount is 1.5 inches wide ||
|| Rubber stamp mounted on foam and maple hardwood mount ||
|| Arrives inside a cotton carrying case ||

Remember: Get creative with your stamps! Watercolour them in or just use crayons! Use non-black ink for the stamp imprint and a slighter shade of the same colour inside to bring some variation to your creations. Tile them to create repetitive backgrounds, use them on studying notes, stamp on paper and punch a hole for a gift-tag string or just jazz up some of your outgoing letters and stationary (you do still write letters, right?).
------
All stamp designs and artwork are for personal use only.
For commercial use, please contact us. Thanks! ^.^