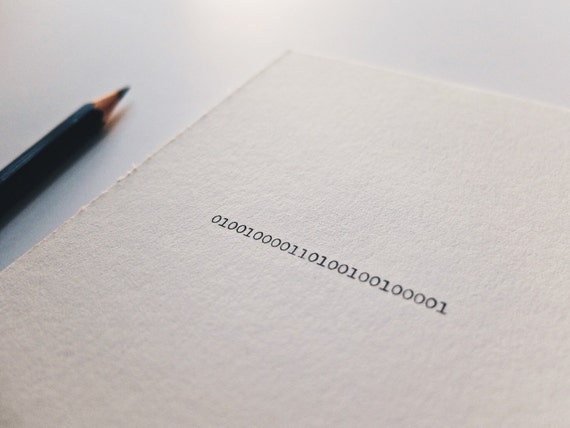 -----------
A binary code-inspired print on a soft and heavy, cotton paper.
Reads "Hello!" in binary code.
Find a handy binary decoder here: http://paulschou.com/tools/xlate/
Created from typewritten illustration.
options:
postcard back (see photo no. 2)
or blank back (hand-stamped with date of creation) with black envelope (see photo no. 3)

print details: created on 4x6, pearl-white cotton, letterpress paper (110lb)
print comes packaged in a cellophane sleeve.