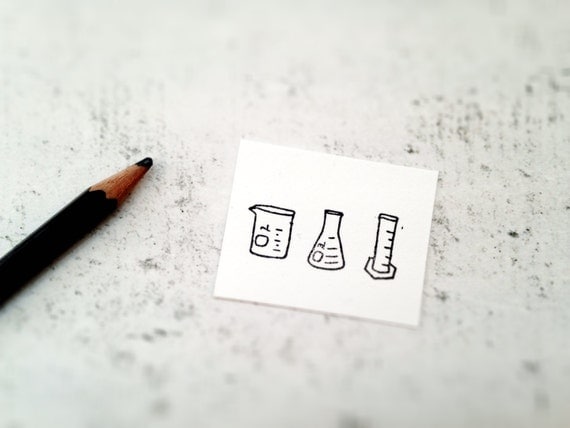 A lab-inspired rubber stamp --because chemistry and science should be fun. (Also, using graduated cylinders for kitchen measuring is pretty fun also...just not the ones used in lab, you know the rules. Or the lab safety video, at least...way off topic now)

-----------A triple-sided stamp with beaker side, Erlenmeyer flask side, and graduated cylinder side.
Created from hand-drawn illustrations.
----
Rubber stamp mounted on foam and maple hardwood mount. Comes with cotton carrying case.
Wood mount aesthetics may vary slightly as each one is hand-created and stamped.
----
All stamp designs and artwork are for personal use only.
For commercial use, please contact us at wethesciencey.com. Thanks! ^.^