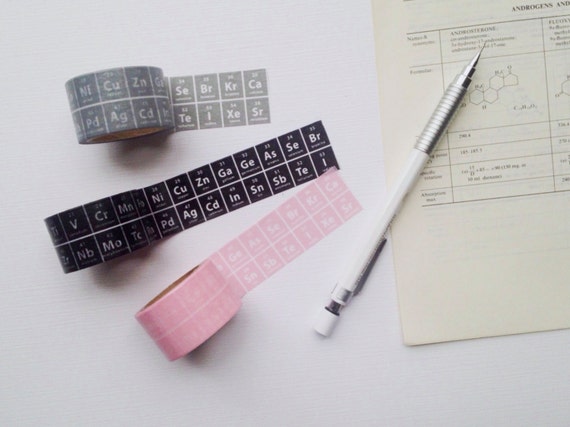 ----
Our chemistry washi tape is finally here! We've been working on this Periodic Table of the Elements set for a long time, and have had many requests for more science related stationary. Behold!
-----------
The width of the tape is perfect to cut in the middle for use as narrower tape strips.
And, of course, your washi tape comes in an official We The Sciencey recycled cotton, draw-string bag. : )
Note: Not all element symbols are on the tape as it is comprised of a shorter, repeating pattern of about 34 elements. To have the element symbols stand out as boldly as possible, use the tape on a white or light background.
[Tape roll dimensions: 25mm x 5m]
--------
*please note that computer screens inherently have variations in colour and brightness and may reflect a slightly different colour than actual colour of the washi. : )